Online MBA in Healthcare Management Program
As a Case Western online MBA student, you will gain the skills you need to become a leader at the intersection of business and healthcare. Our program teaches a holistic approach to management with courses in marketing, finance, operations, analytics and business strategy.
Healthcare MBA Program Highlights
Core MBA Fundamentals
The healthcare MBA program is designed to provide you with a core MBA education—including fundamentals that can be applied to any industry—and a management track that has strategic application to the healthcare industry.
Experiential Learning
The MBA in healthcare management experience includes applications and practical knowledge from industry leaders at our collaborating health systems. This insight is delivered through regular classes, virtual interviews and summer residencies.
Multidisciplinary Approach
Gain core skills through our program's multidisciplinary curriculum. You will engage with faculty from other well-respected Case Western Reserve schools and departments, including business, medicine, engineering and law.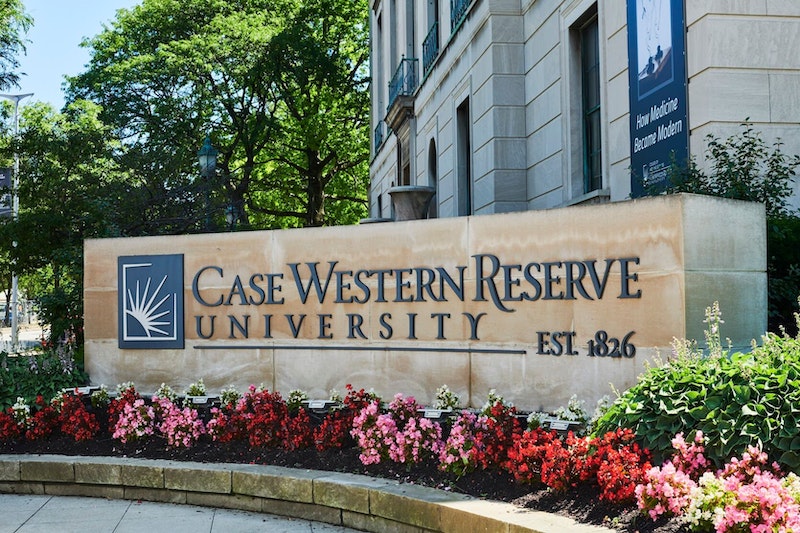 Why a Case Western Reserve Online MBA?
When you choose Case Western Reserve University's Weatherhead School of Management, you join a community of ambitious peers, world-renowned faculty and dedicated alumni.
Our online healthcare MBA program will prepare you with the management skills to solve real-world business challenges and lead healthcare organizations. Through our rigorous but flexible classes, you will learn from expert faculty and connect with peers at various stages of their careers. You will also complete hands-on training during two in-person residency experiences at some of the most renowned and top-ranked hospitals in the nation.
Learn from world-renowned Weatherhead faculty and leaders about what you can expect as an online MBA in Healthcare Management student.
Online MBA in Healthcare Management Program Overview
Case Western Reserve's online MBA in Healthcare Management program is for early- to mid-career healthcare professionals who aspire to pursue leadership roles. The program features a core MBA curriculum and a healthcare management concentration to help you become an effective healthcare leader.
Through a blend of live class sessions, self-paced modules and two in-person residencies, you'll develop the business skills needed to improve organizational efficiency and the patient experience. You'll learn how to create new systems, optimize processes and minimize operational disruptions.
Our healthcare-focused curriculum builds on our long-standing relationships with four nationally recognized institutions, each offering a different approach to caring for diverse populations. These health systems include Cleveland Clinic, University Hospitals, MetroHealth and the Louis Stokes Cleveland VA Medical Center.
Required Credits
48 Credit Hours
Estimated Time to Complete
8 Academic Terms (Fall, Spring, Summer)
Classroom Time
Each course will have an average of 60-90 minutes of live class sessions per week
MBA in Healthcare Management Career Outlook
Healthcare is a rapidly evolving industry, and as a result, healthcare managers are in great demand. These administrators exist throughout the system to ensure departments, practices and facilities operate smoothly and stay adaptable to changes in laws, regulations and technology.
According to the U.S. Bureau of Labor Statistics, employment for medical and health service managers is anticipated to increase 28 percent by 2031. That means around 56,600 openings are projected to become available each year—making healthcare management one of the nation's fastest-growing professions.
General medical and surgical hospitals, physician offices, outpatient care centers and nursing care facilities are among the settings with the highest demand for these positions. While educational requirements differ per role, the Case Western Reserve online MBA in Healthcare Management program provides you with the skills you need to succeed no matter where your career takes you.
Healthcare Management Jobs
No matter the size, location or specialty, healthcare settings depend on strong, flexible leaders to ensure they run effectively for the communities that rely on them.
Our healthcare MBA program prepares you to pursue a wide range of healthcare management jobs including:
Business development officer
Clinical manager
Director of operations
Executive director
Hospital chief financial officer
Health information manager
Medical and health services manager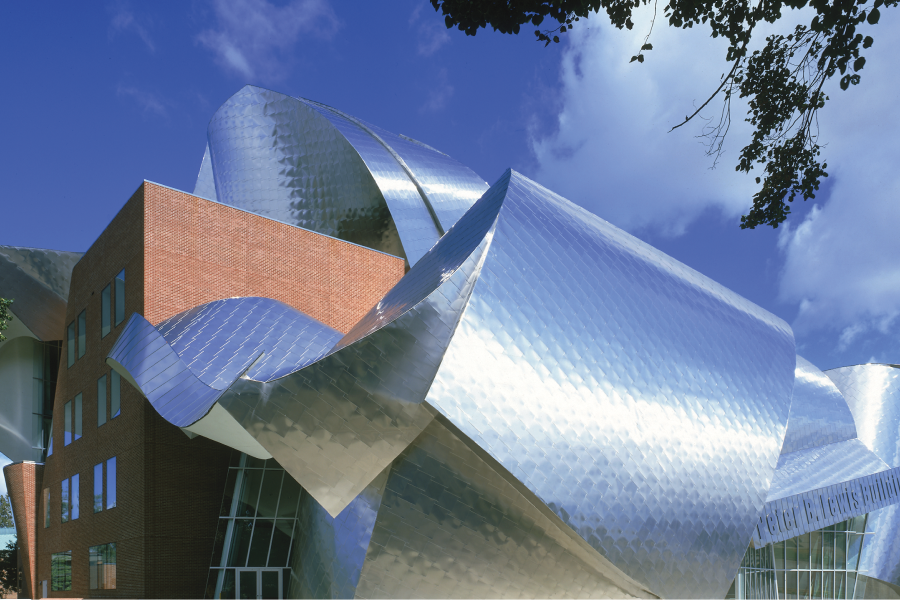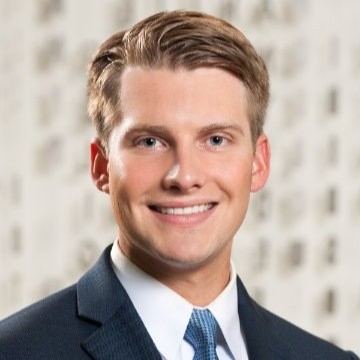 What attracted me to Case Western was the MBA program. Working at the Cleveland Clinic, many of my peers, colleagues, and mentors actually graduated from the Case MBA program and said great things. Applying for the program was an easy decision for me to not only advance my career but also obtain an MBA degree from a great school.

Bill Beutler, Online MBA, 2025
Administrative Director, Medical Operations at Cleveland Clinic
Cleveland, OH
EXPLORE THE STUDENT EXPERIENCE
Case Western Online MBA Faculty
Our Case Western online MBA faculty have extensive expertise in fields including investment banking, sales management, digital urban entrepreneurship and computer program development.
Healthcare MBA Program Learning Outcomes
The online MBA in Healthcare Management program provides a sophisticated understanding of finance, accounting and business strategy they relate to the healthcare industry. You will receive a comprehensive review of how data analytics improves organizational performance and develop the analytic skills necessary to turn raw data into actionable information. As you learn to understand and speak the language of business, you will also gain exposure to a wide range of healthcare settings and acquire a network of regional and national contacts in the healthcare sector.
Learn More
Online MBA in Healthcare Management FAQs
As you consider whether a Case Western MBA is right for you, review commonly asked questions about our online MBA in Healthcare Management program.
Case Western Reserve Weatherhead School Accreditation
Case Western Reserve's Weatherhead School of Management has been an AACSB-accredited business school since 1958. Students who graduate from an AACSB-accredited school tend to be more desirable to employers and often receive higher, more competitive salaries.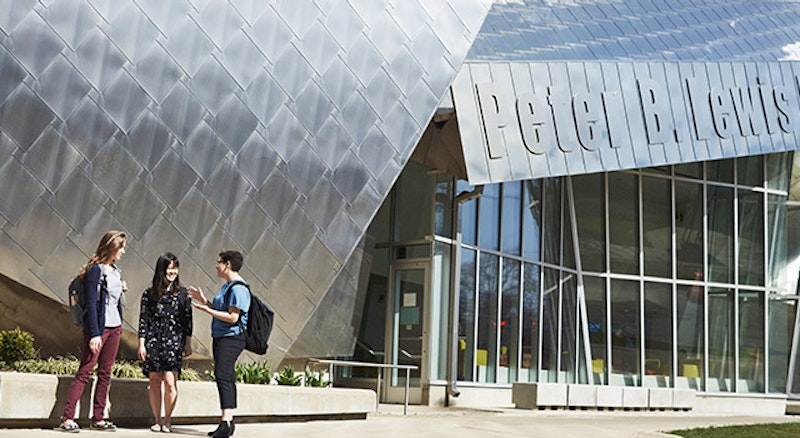 Ready to Apply?
If you're ready to take your career to the next level and focus on the management side of healthcare, complete your application. Enrollment advisors are available to discuss any questions or concerns you might have.
Apply Now
Discover More
Online MBA in Healthcare Management Curriculum
Our online MBA in Healthcare Management curriculum is divided into core MBA and healthcare courses to help you stand out in today's complex business environment. Course topics include lean operations, financial management, population health, AI in healthcare and more.
Explore Our Courses
Online MBA in Healthcare Management Admissions
Is this program right for you? Learn more about the admissions process and application requirements for the online MBA in Healthcare Management program.
Get Started
Case Western Online MBA Tuition and Financial Aid
Read more about the Case Western online MBA tuition and explore the financial aid options that may be available to you, such as scholarships and loans.
Review Now