Online MS in Computer Science
With academic scholarship and research that spans from discovery to application, you'll take an active part in developing solutions that have an impact on society—even before you graduate. Whether you're an intermediate or advanced computer science practitioner, you can tailor your course of study to your level of experience and career goals.
Program Overview
Computer science is an in-demand field that impacts nearly every industry and sector, including transportation, healthcare, education and financial services. Our online Master of Science in Computer Science (MSCS) program offers a cutting-edge, experiential curriculum that provides you with the fundamental technical knowledge you'll need to succeed—and also explores new challenges and innovations taking place within the industry. With two program tracks to choose from—a pathways track for students with a strong STEM background who need foundational computer science courses and an advanced track for experienced computer science students—you can pursue a course sequence that supports your computer science skill level.
A well-rounded balance of academics and flexible, hands-on learning led by expert faculty will help you learn, grow and excel in the field of computer science and prepare you for exceptional career growth and leadership potential.
Required Credits
30-34.5 Credit Hours*
Estimated Time to Complete
5-6 Academic Terms*
Classroom Time
Each course will have approximately 50 minutes of live class sessions per week.
*Credit hours and estimated time to completion depends upon your selected program track.
Program Highlights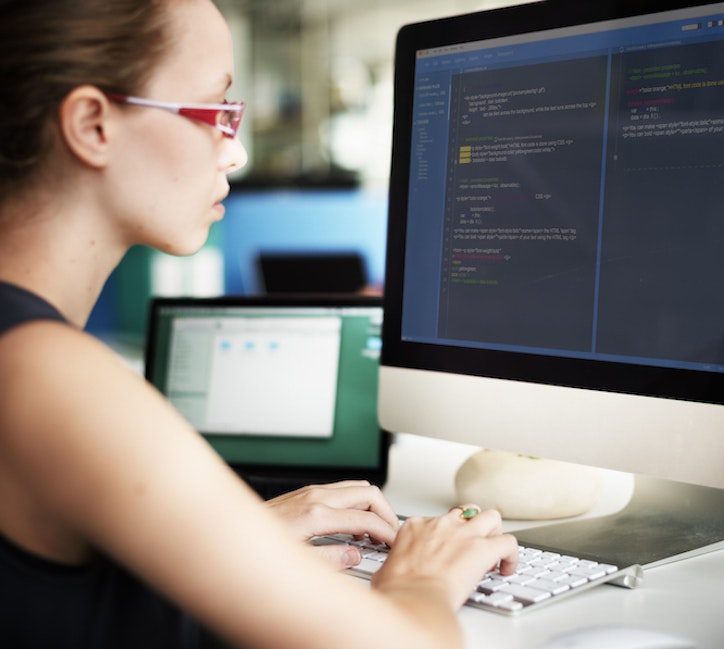 Comprehensive Curriculum
Our online MSCS features two program tracks tailored to your level of computer science experience. Both our advanced and pathways course sequences offer a leading-edge curriculum covering a diversity of topics that span the evolving field of computer science, including course options in areas like machine learning and blockchain. We focus on helping you develop strong technical knowledge that can be applied to any industry. The curriculum also places a high value on hands-on, experiential learning.
Flexibility
Our 100 percent online program allows you to learn from wherever you're located through a blend of self-paced coursework and live virtual classes. Program courses are not interdependent, which means you can complete them in any order you choose.
Strong Networks
You'll enter the program as a student, and graduate as part of an expansive, collaborative network of peers. As a Case School of Engineering alum, you'll become part of a powerful, globe-spanning network that includes more than 20,000 School of Engineering graduates who support the Case Western Reserve community in many different ways. You'll also become part of the university's alumni network, which is more than 110,000 members strong.
Meet the Faculty and Leadership Team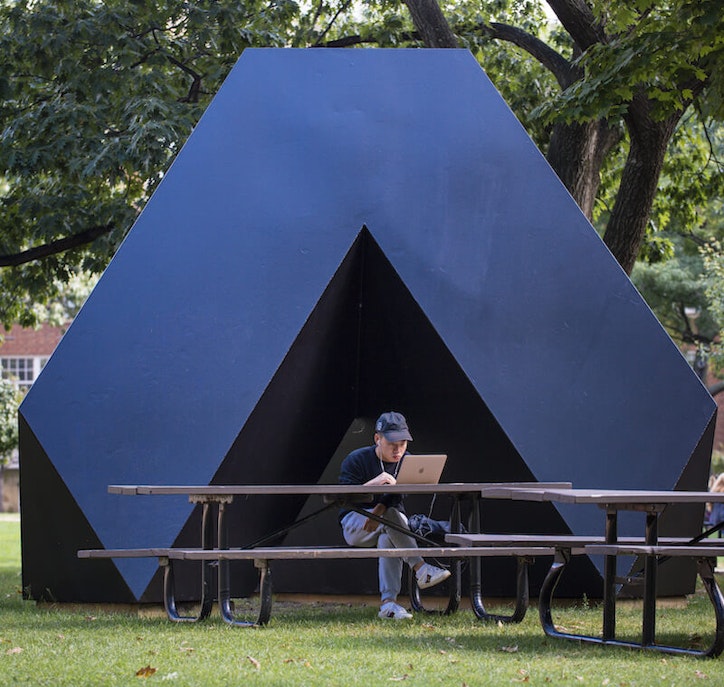 Ready to Apply?
Get started on your application. Our enrollment advisors are available to answer your questions and address any concerns you might have.
Apply Now
Discover More
Curriculum
With two program tracks to choose from, you can pursue a cutting-edge, multidisciplinary curriculum tailored to your level of computer science experience and career goals.
Explore the Program
Career Outlook
Computer scientists are in high demand. Take a closer look at typical career outcomes you could pursue after completing this program.
See Alumni Outcomes
Admissions
Ready to start the admissions process for our online Master of Science in Computer Science?
Apply Now
Tuition and Financial Aid
Get details on program tuition, and gain a greater understanding of financial aid resources that may be available to you.
Review Now