MS in Computer Science: Online Learning, Your Way
The online learning experience at Case Western Reserve University (CWRU) offers extraordinary flexibility for working professionals, all while keeping you connected with your faculty and peers through an easy-to-navigate, engaging learning management system.
A Rich and Flexible Learning Experience
The online Master of Science in Computer Science program from the top-ranked Case School of Engineering is designed to support both your learning and your lifestyle. A blend of interactive, self-paced coursework and live, virtual classes provides you with the flexibility to earn your degree while maintaining your personal and professional commitments. In addition to having the option to choose between two program tracks tailored to different levels of computer science skill, you'll also be able to take advantage of discussion boards and live study sessions to collaborate with peers from around the country and use the online office hours to get to know our knowledgeable instructors.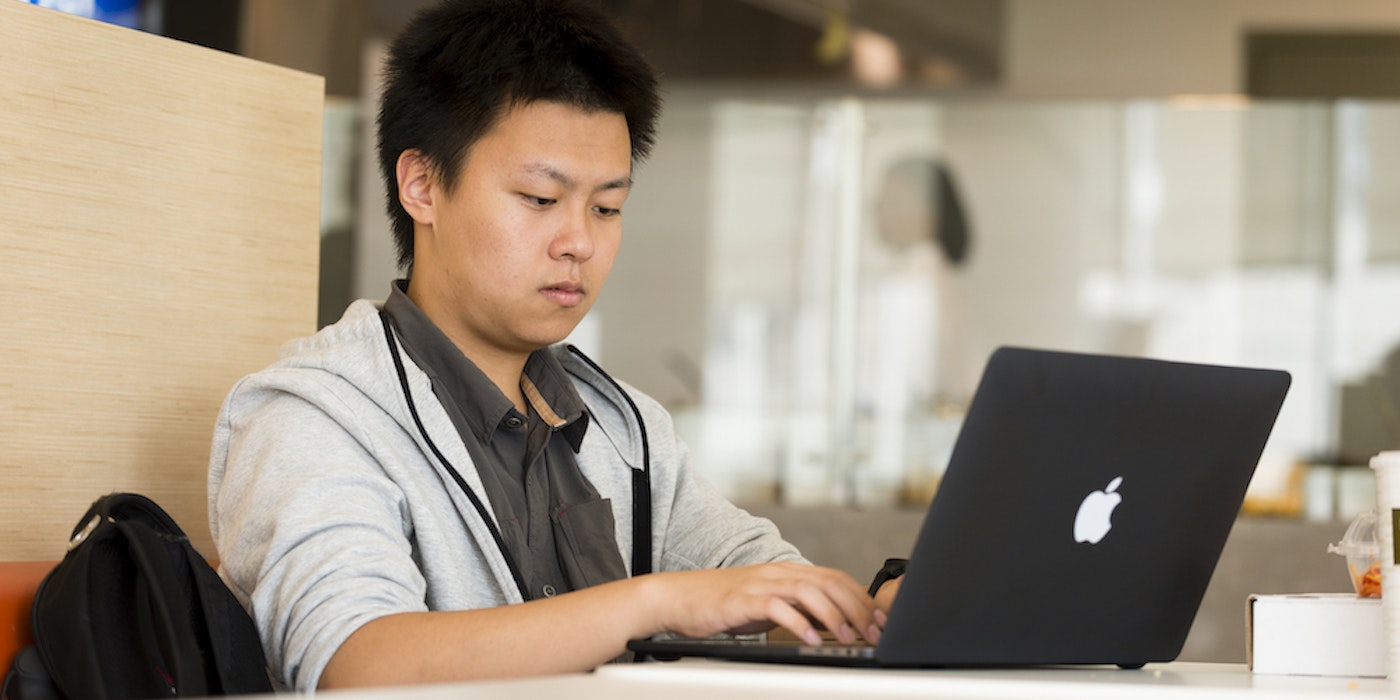 Asynchronous Learning
Outside of real-time, virtual classroom experiences, you'll complete self-paced classwork—or asynchronous learning modules—each week in preparation for the live classes. The learning modules include video lectures, discussion boards, practice activities and collaborative assignments so you can practice and apply what you've learned—on your own time, as your schedule allows. You can access the learning modules through the Canvas learning management system and review them as often as you'd like.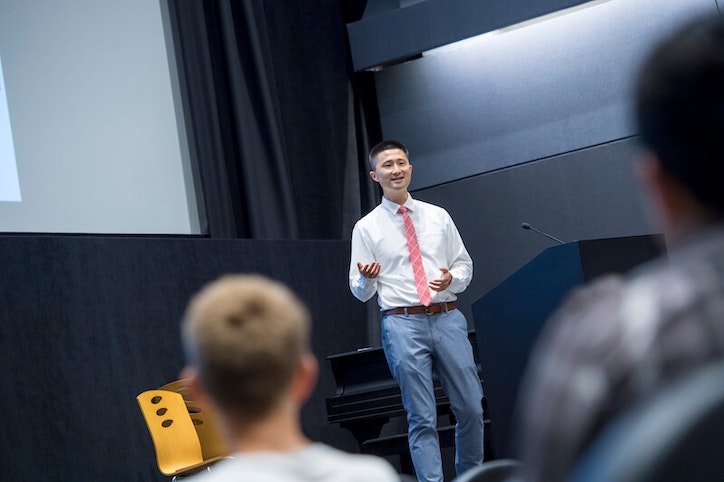 Synchronous Learning
During live, virtual classes, you'll have the opportunity to collaborate with your faculty and peers and participate in meaningful discourse in a supportive and engaging learning environment. Live chat and presentation features allow you to ask questions, share insights and get feedback in real time. Online office hours, peer networking and group work are also available to you in this real-time format.
Get Involved
As an online student, you'll have the opportunity to get involved with school and student organizations that will allow you to develop your skills, meet new people, receive coaching and mentoring, network and more. For example, HackCWRU is Cleveland's premier annual student-run hackathon that brings more than 500 student hackers from universities and high schools around the globe to the CWRU campus to tackle real-world problems in fields like healthcare and fintech. Which student organizations appeal to you?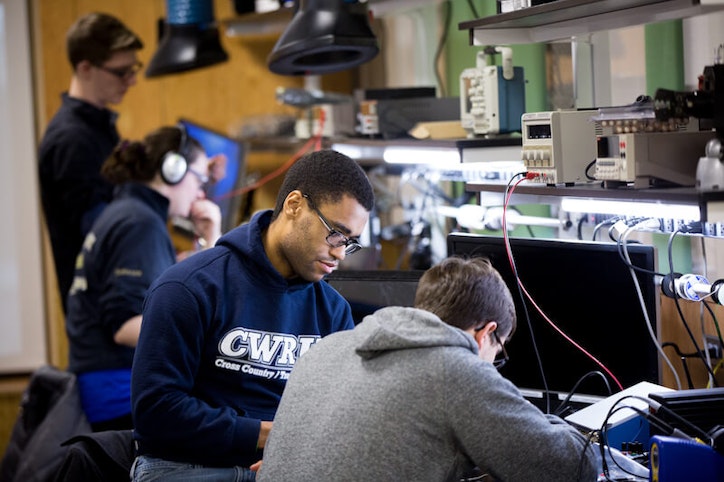 Next Steps
Student Support
We have many support resources available for our online students.
Learn More
Ready to Apply?
Check the admission/application requirements and take the next step.
Get Started