Discussions about whether computer science master's degrees are worth it take place frequently on sites such as Reddit and Stack Exchange. In some cases, professionals participating in these discussions point out that certificate programs and bootcamps have gained traction in the field. And if you are fortunate enough to have a job you love, these shorter, less expensive professional development options may seem like an adequate alternative to computer science master's programs.
However, there are numerous benefits to pursuing a master's in computer science beyond the credential itself. A Master of Science in Computer Science (MSCS) program such as the one offered entirely online by Case School of Engineering at Case Western Reserve University can give you knowledge, skills and connections that speed up your advancement on a professional path you already love. Pursuing this degree is an intelligent career move, even if you have no plans to leave your organization or change roles.
Why earn a Master of Science in Computer Science if you love your job?
How can you decide definitively that a computer science master's is worth it? You need to examine your motivations for looking into graduate programs carefully. Some reasons to invest in an MSCS include:
To increase your earning potential
Even if you are satisfied with your salary, a master's degree is a straightforward way to secure your financial future. There is a trackable wage premium associated with master's degrees in computer science jobs. PayScale reports that professionals with computer science bachelor's degrees earn average salaries of about $88,000, while professionals with graduate degrees earn approximately 106,000. You might not need to change jobs to see a salary increase after earning an MSCS. Some companies tie salaries to educational attainment, so earning an advanced degree could lead to faster or larger salary increases on your current career path. Additionally, pursuing graduate education while working shows your employer that you are committed to growing in your organization, leading to title changes that come with salary increases.
To broaden and update your skillset
Professionals across industries must adapt as technology evolves, making regular reskilling and upskilling essential to success in technology careers. Case Western Reserve's MSCS program prepares you to tackle real-world challenges with today's technology and pivot as discoveries in computer science change the field. As you gain new technical skills, you gain more credibility in your role and possibly also more professional autonomy. The employment outlook in computer science is stronger for those with in-demand skills in emerging specialization areas.
To keep up with changing employer demands
Job markets undergo transformations driven by economic upheaval, new technologies and other forces. Organizations in your field may raise educational standards in the future to keep up with industry trends. Your work experience will help you weather these changes, but your knowledge of software engineering, programming languages, operating systems and information technology may not be enough to net you raises or promotions.
According to LaborInsight data, nearly four in 10 computer science job listings ask for or require graduate degrees. Staying competitive in the computer science field may eventually require graduate school. Even now, about a quarter of all software professionals have master's degrees.
To negotiate for full-time remote work privileges
Technology and IT firms create the most remote work jobs, so there are ample opportunities for professionals with computer science degrees to work from home. Many of U.S. News & World Report's Best Jobs for Remote Workers are computer science jobs, e.g., software engineer, information security analyst and computer systems analyst.
However, landing a fully remote job with just an undergraduate degree can be difficult. According to a recent American Time Use Survey, "among workers age 25 and over, those with an advanced degree were more likely to work at home than were persons with lower levels of educational attainment." Many organizations still prefer that employees come into the office unless they have skills or credentials that allow them to negotiate for remote work. Master's in computer science graduates are more likely to work from home in jobs they love.
To position yourself for a promotion
If your long-term goals include advancing into technology management or leadership roles in your organization or exploring other computer science specializations, your undergraduate degree may not be sufficient to support your ambitions. Some organizations limit hiring for senior-level and executive positions to candidates with master's degrees.
The MSCS is a versatile degree that opens many doors. Case Western Reserve's dynamic computer science master's curriculum blends live and independent online coursework and hands-on learning. As a student in the program, you will gain the technical knowledge to advance your career and the field. You will also gain valuable soft skills related to communication, intellectual flexibility, team building, leadership and persistence.
To build beneficial professional connections
Networking is crucial when looking for new opportunities and a powerful way to keep up with industry trends and grow professionally. A broad professional network can also help you better understand the experiences of others who share your title and responsibilities, helping you overcome challenges and identify growth opportunities. Your peers in your master's degree program can become valuable contacts who may turn into future colleagues. And if you do eventually decide to take your career in another direction, you will have a ready-made network to tap into for support.
Case School of Engineering's online MS in Computer Science program attracts accomplished and talented professionals with job titles such as software developer, machine learning engineer, network architect, systems architect and security analyst. Upon graduation, they join an active network of more than 20,000 science, engineering and mathematics alumni across 70 countries.
To prepare for unexpected change
The rapid pace of technological change makes it hard to say what the computer science landscape will look like in five years. Investing in your career in the present will pay off because the ROI of the MSCS is significant.
Disruptions such as automation and virtualization are changing what work looks like in tech companies and organizations in other sectors. Shifting employer expectations are a source of stress for many, but enterprising professionals understand these shifts speak to emerging opportunities. The Bureau of Labor Statistics predicts new opportunities for computer science professionals will increase by 13% through 2030. That adds up to 667,600 new roles for qualified technology professionals.
Earning an MSCS online at Case Western Reserve can give you the skills and qualifications to spend the next phase of your working life doing something that interests and challenges you.
Pursuing a computer science master's online means you don't have to leave a job you love
Choosing an online part-time computer science master's program to reap the benefits of this degree without sacrificing income or opportunities for advancement in your current organization.
Earning an MSCS from Case Western Reserve is about more than the credential
Case Western Reserve University's online Master of Science in Computer Science program has a leading-edge curriculum that provides the technical knowledge to explore new challenges and innovate in your field. Case School of Engineering has a reputation for excellence spanning 140 years and will challenge you intellectually without asking you to sacrifice income or work experience.
Applying online to earn your MSCS is straightforward, but there are steps you can take to strengthen your application. Reach out to an enrollment advisor today at onlinemscs@case.edu or by phone at 216.859.9922 for more information about admissions requirements and the benefits of this degree.
---
What to Read Next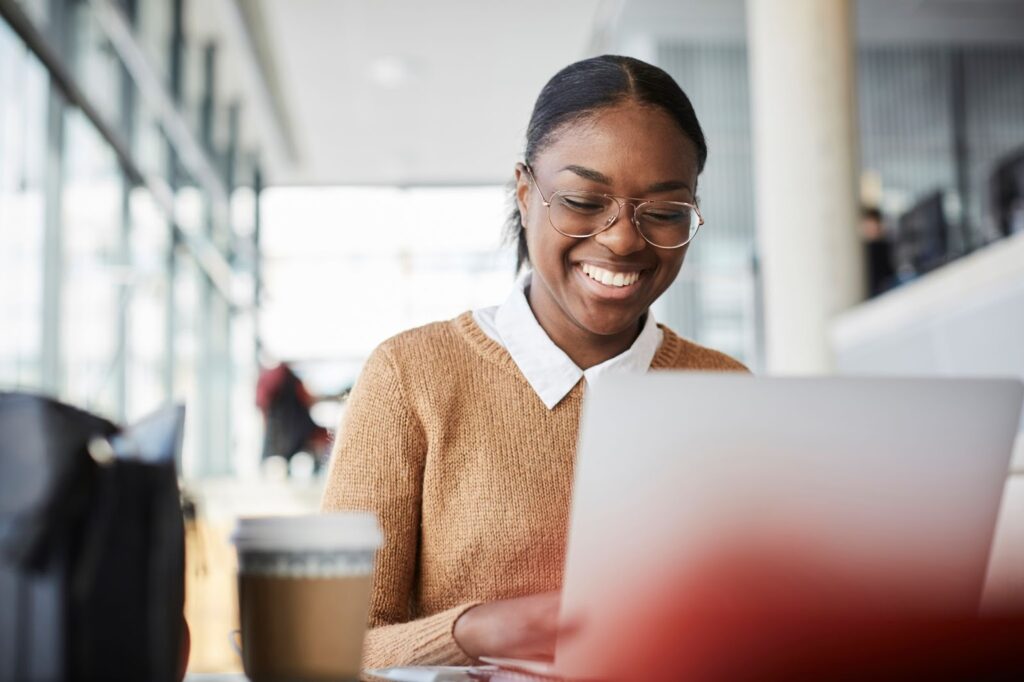 Are you ready to succeed in an online computer science master's? Use this four-item checklist to answer that question.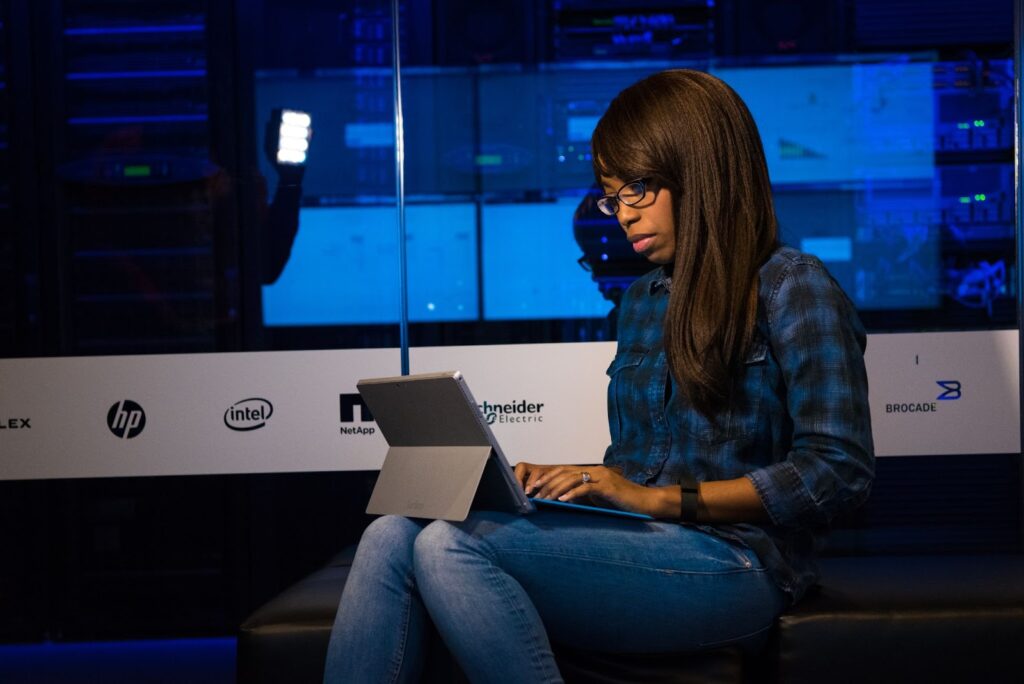 A Master of Science in Computer Science equips students with the necessary expertise in computer programming, software development, database management, machine learning and AI to qualify for mid- and upper-level computer science roles.