You're one step closer to your computer science career goals!
An enrollment advisor will reach out soon to guide you through the online Master of Science in Computer Science application process. To prepare for your meeting, review the program information and write down any questions you have.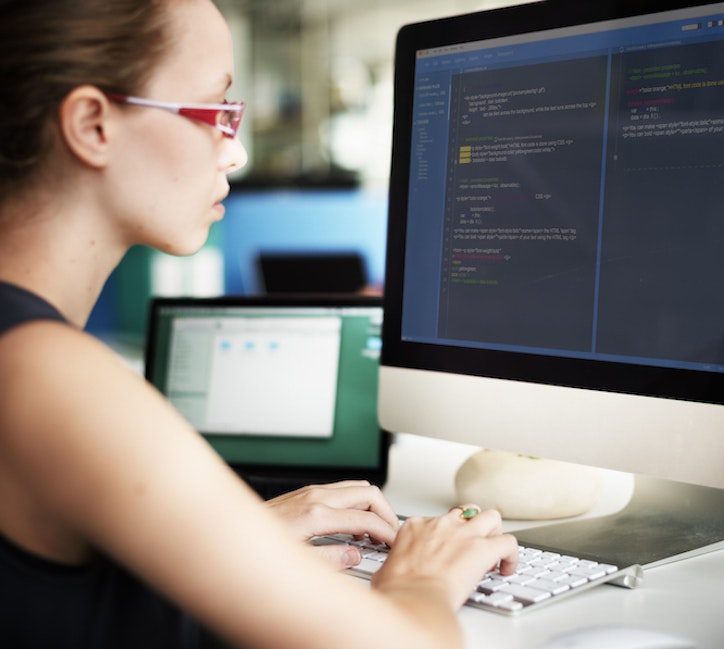 Download our program brochure.
Learn more about how you can develop technical expertise to adapt to the latest developments in computer science with the online Master of Science in Computer Science program. Review the program structure, explore the curriculum and see the support available to you as a Case Western Reserve University student.
DOWNLOAD BROCHURE
Take the next step. Start your application.
For a complete application, submit unofficial transcripts from all universities you attended, a statement of impact, two recommendations, a current resume, and proof of English language proficiency (for applicants whose native language is not English).
You don't need to complete your application in one sitting. All information you enter is saved in real time, so you can add new details or change existing information until you submit. We will review your application once we receive it and all the required documents.
Talk with your enrollment advisor about your academic and professional background. They can offer advice on how to build a strong application and answer any questions about the admission process.
START YOUR APPLICATION
Resources to learn more.
Explore how the Case Western Reserve University online Master of Science in Computer Science program encourages collaboration and equips you with the data-driven leadership skills you need to make an impact in nearly any industry. Gain insight into the student experience, how to strengthen your application and the career mobility you can enjoy with a computer science master's degree.