Rapid advancements in computer science have changed the benchmarks professionals must meet to advance in technology. Demand for leading-edge artificial intelligence, algorithm engineering, data mining, cybersecurity and computational perception skills is growing, raising the bar for entry. Established professionals have to retrain regularly to stay competitive. And employers are raising educational standards across industries.
However, earning a master's degree in computer science is not the only way to reskill or upskill. Alternative avenues of professional development include standalone courses, bootcamps, certificate programs and self-directed learning, which some people consider because they are wary of the cost of a master's degree in computer science.
While employer sponsorship can lessen or eliminate that hesitation, graduate programs aren't necessarily the right professional development pathway for everyone. Tuition reimbursement can make completing a master's degree program manageable but doesn't change the time commitment required to pursue a master's degree or the challenging nature of computer science.
Earning a computer science master's such as the part-time online Master of Science in Computer Science (MSCS) offered by Case School of Engineering at Case Western Reserve University requires not only financial means but also determination, dedication and drive. That means the expense of this degree program shouldn't be the only deciding factor in your decision to pursue an MSCS—or even the primary deciding factor.
Initially, "Should I get a master's in computer science just because my employer pays for it?" is a less important question than "Do I need a master's in computer science?" Once you decide to look into on-campus and online master's degree programs in computer science, this guide can help you clarify your motivations for seeking out advanced education and choose a program that aligns with your personal and professional ambitions.
The Best Reasons to Pursue a Computer Science Master's
Your motivations for pursuing a master's degree in computer science must be well-defined for several reasons. First, your MSCS application will be stronger and more compelling if you grasp how earning a graduate computer science degree will support your success. Second, you will be better equipped to take advantage of the benefits of graduate computer science education if you have concrete career goals. And finally, understanding how the skills you'll build in an MSCS program can help you deliver more value at work—and help you negotiate tuition reimbursement.
There are a number of reasons for pursuing graduate school programs, including those explored in more depth below. Each section may prompt self-examination and help you create a clearer picture of why you should pursue an MSCS.
To invest in your future
Earning your master's degree in computer science is a way to invest in yourself and your career—both now and in the future. The income-boosting power of a Master of Science in Computer Science is substantial. Professionals with bachelor's degrees in computer science earn average salaries of approximately $88,000, while those with graduate degrees earn about $106,000. If your employer offers a tuition assistance program, you can reap the financial rewards of the MSCS for less money out of pocket. If not, the ROI of this degree is still high.
But investing in your career should be about more than wage increases. It must be about staying on the leading edge of your field. Case Western Reserve's graduate computer science degree curriculum is comprehensive and addresses many current issues, trends and best practices in computer science. Coursework focuses on four key areas: artificial intelligence, databases and data mining, security and privacy and software engineering.
At Case Western Reserve, we offer two program tracks to accommodate the needs of students at different points in their careers. The first is the pathways track for professionals missing some foundational computer science skills. The second is the more advanced degree track for experienced technology and computer science professionals. Regardless of which MSCS track you choose, you will gain leading-edge technical skills and a deeper understanding of the applications of technology across industries, as well as problem-solving, decision-making, communication and leadership skills.
To keep pace with an evolving field
Technological advances can lead to job creation but also present challenges for professionals established in their fields. The U.S. Bureau of Labor Statistics (BLS) predicts opportunities in technological disciplines will increase by 13% through 2030, thanks in part to the widespread adoption of artificial intelligence, machine learning and automation technologies. The evolution and widespread adoption of AI-driven tech, in particular, is creating new computer science jobs. Automation will render some technology jobs obsolete but prompt employers to create many more for those qualified to step into them.
Case Western Reserve's MSCS graduates have what it takes to adapt to technological change and step into emerging computer science jobs as they evolve. Keep in mind that not everyone who earns a master's in computer science becomes a computer scientist. The BLS also predicts significant growth in jobs for information security analysts (33% growth), data scientists and mathematical science occupations (31% growth), and software developers and software quality assurance analysts (22% growth).
To learn from and alongside industry experts and researchers
A computer science master's from Case School of Engineering gives you not only a broader perspective and in-demand computer science skills but also enhanced access to opportunity via a network of accomplished faculty. Because the part-time online MSCS is a high-touch program with a robust synchronous component, you can develop relationships with expert faculty who are leaders in fields such as machine learning and computational neuroscience; researchers doing revenue-generating, paradigm-shifting work in computer science; and entrepreneurs leveraging the power of computer science across industries. MSCS faculty members have expertise in artificial intelligence and machine learning, computational neuroscience, software engineering, data science and data mining, cybersecurity, data privacy and computer networking. Case School of Engineering intentionally keeps the student-to-faculty ratio low to ensure faculty are accessible.
To build a broader professional network
One lesser-discussed benefit of earning a master's degree in computer science is the lifetime access to professional support you'll enjoy as a graduate. Members of the Case Alumni Association and the Case Western Reserve University Alumni Association are well-placed and may be available to provide you support when you need it. Before graduation, you can take advantage of networking opportunities with technology experts, industry leaders and researchers, as well as with peers who are accomplished software engineers, computer systems analysts, information systems specialists and programmers skilled in multiple languages.
To show your employer how committed you are
Another reason to enroll in a highly ranked graduate computer science program is to demonstrate to your employer that you are dedicated to advancing your field, growing in your organization and becoming a leader. In some cases, organizations and startups without official tuition reimbursement policies may cover a portion of the cost of a computer science master's once they see how committed you are. Your master's degree will also validate your expertise in the field and demonstrate to prospective employers that you are committed to keeping your skills sharp, giving you an edge in competitive job markets.
Why isn't employer sponsorship on the above list?
Your answer to the question "Do I need a master's in computer science?" should be based on your career trajectory, professional ambitions and interests. Committing to a computer science master's program should be a decision that supports your success.
Employer support in the form of financial sponsorship can make it easier to go to grad school, but pursuing a master's degree in computer science is never easy. The typical MSCS curriculum is challenging because it promotes mastery. The Case School of Engineering MSCS program consists of 10 classes representing 30 credit hours and focuses on four key specialization areas: artificial intelligence, databases and data mining, security and privacy, and software engineering. Ideally, these four key areas align with your areas of interest.
Additionally, most Master of Science in Computer Science programs last about two years, and studying while working full time takes a great deal of focused organization and determination. As an online MSCS candidate at Case Western Reserve, you will spend an average of 50-60 minutes in live sessions each week, plus time watching recorded lectures. You may also need two or three hours of study time per week per class to stay on top of the material, making the average weekly commitment six to nine hours. Only you know how much bandwidth you have and whether now is the right time to enroll in a master's degree program.
If it is, make sure you meet the MSCS prerequisites. To enroll in Case Western Reserve's online Master of Science in Computer Science, you should be comfortable with data structures, operating systems, algorithms and at least one more core area of computer science. A STEM background is helpful, but a bachelor's degree in computer science is not required. The most important prerequisite is an academic or professional background in computing and technology that permits you to do the work required in this part-time, 100% online program.
Finally, keep in mind that employer tuition reimbursement seldom covers the entire cost of an MSCS. The maximum contribution most organizations will make is $5,250 because anything over that amount is taxable as income. Don't take that to mean you shouldn't invest in a master's degree if you can't secure sponsorship or if your company doesn't offer full reimbursement. Case Western Reserve's financial advisors can help you understand the financial aid resources available to graduate students, including scholarships, direct loans, Federal Graduate PLUS loans and private loans, to help determine the best way to pay for your education.
Employer sponsorship can help you earn a world-class education in computer science
The most significant benefit of employer-sponsored tuition reimbursement programs may be that they make high-quality graduate school programs more accessible. Tuition reimbursement not only makes attending a top computer science master's program such as Case Western Reserve's online MS in Computer Science more affordable but also significantly boosts the ROI of the MSCS—and the ROI of this degree is already high.
Employer sponsorship may also allow you to enroll in a program right now versus waiting for optimal financial circumstances. Timing is important in this field, because innovation and demand drive rapid job creation in tech. The employment outlook in computer science is strong, but there's no way to know what the future holds. The ideal time to take advantage of the growth in the field is sooner rather than later.
The benefits of earning an MSCS from a renowned engineering institution, whether online or on campus, are numerous. You don't have to come to Case Western Reserve's Ohio campus to benefit from the top-tier research happening here or the university's industry connections. Online MSCS candidates take the same core computer science courses as their peers who study on campus and learn both hard skills and in-demand human+ skills. Some online computer science master's candidates even participate in Case Western Reserve's world-class research endeavors.
Ultimately, the answer to the question "Should I get a master's in computer science just because my employer pays for it?" is no. Pursuing an MS in Computer Science for the right reasons—and at the right university—is the way to ensure success.
Case Western Reserve's enrollment advisors are also available via email at onlinemscs@case.edu and phone at 216.859.9922 to talk about tuition and financial aid, help you get your application started and answer any questions you think of along the way.
---
What to Read Next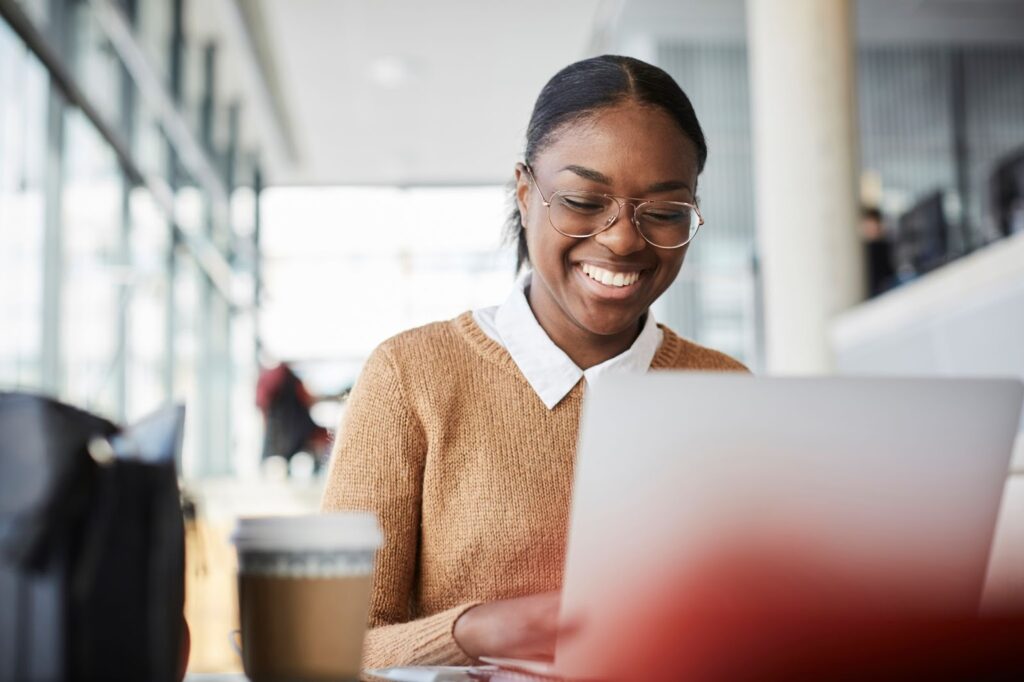 Are you ready to succeed in an online computer science master's? Use this four-item checklist to answer that question.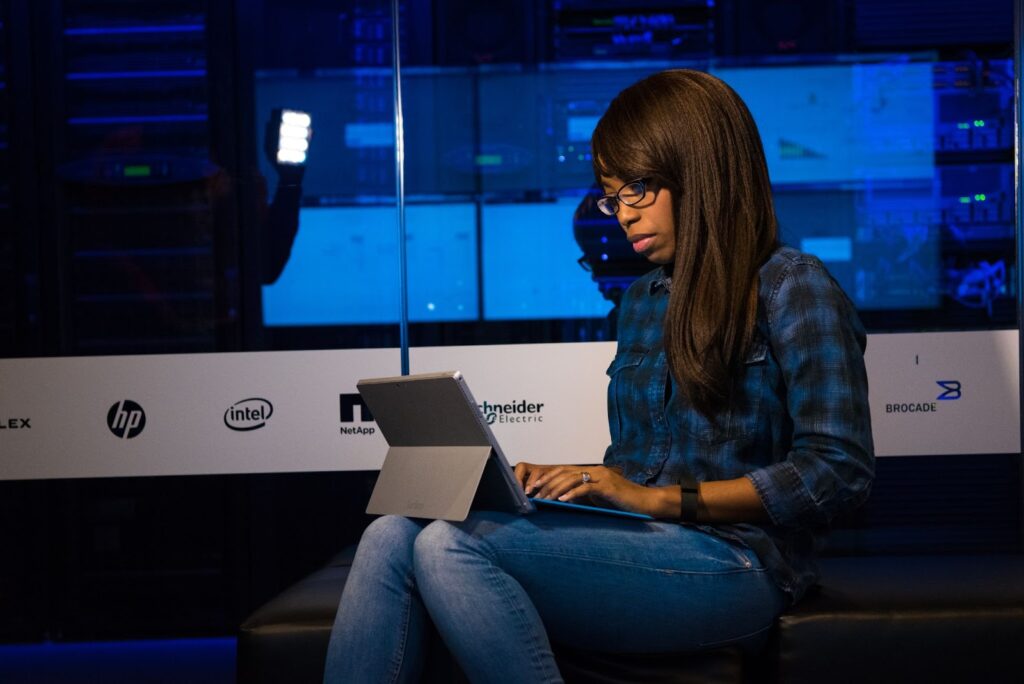 A Master of Science in Computer Science equips students with the necessary expertise in computer programming, software development, database management, machine learning and AI to qualify for mid- and upper-level computer science roles.